Recent Events
Tuesday 24th May 2022 at St Paul's Church, Bedford MK40 1SQ
We were delighted to be performing for St Paul's Tuesday lunchtime Concerts and Recitals Series.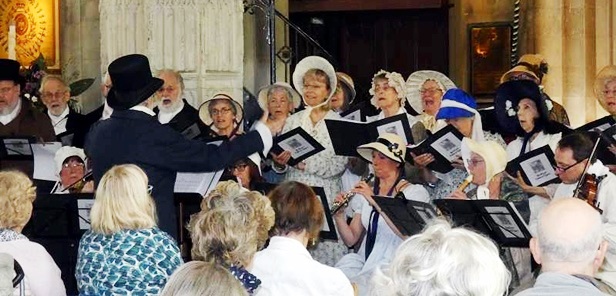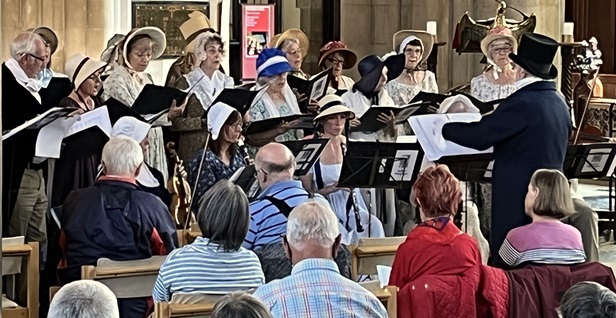 Saturday 21st May 2022 at the Church of St Nicholas, High St, Wilden, Bedford MK44 2PB
A concert on the history of church music including stories about the people of Wilden and their church as part of its 800th anniversary celebrations.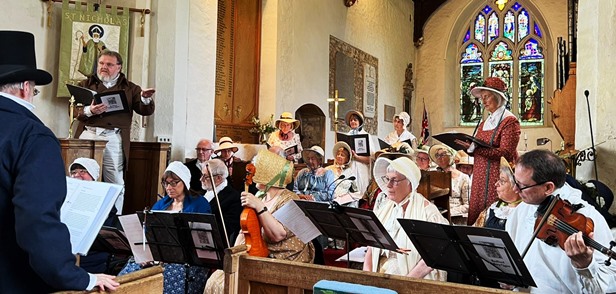 On Saturday 30th April 2022 we performed for the Church of St Laurence, Diddington, St Neots, PE19 5XT.
For a select audience as generous with their refreshments as they were with their applause, we performed the music of their own counties, the historical Huntingdonshire which once included Diddington, and the more recent Cambridgeshire. The great Doctor Randall's hymn tune 'Cambridge' resounded to the rafters with the help of violins, oboe, ophicleïde, and flageolet, as did a setting of Psalm One Hundred and Three by Mr. Michael Dabney, the Master of the Music for the Huntingdonshire Regiment of Militia during the nineteenth century. One of our younger guests took 'audience participation' to a new level, with his Puritan 'Capotain' hat, complete with a pheasant feather at a jaunty angle, while his older brother served us tea and cakes. How lovely to have had children in our concert audience!
Our First Post-pandemic Event...
...a Harvest Concert on 23rd October, 2021 for St Faith's Church & Community Centre, Barton Road, Hexton, SG5 3JL
A joyful concert for a very enthusiastic audience; they and we were delighted to take a step back to 'normality'. We helped to celebrate the harvest with vocal and instrumental music which would have been familiar to the people of Hexton during the eighteenth and early nineteenth centuries.
"Thank you, Ken and the whole Quire, everyone enjoyed the evening with very favourable comments on the music, the costumes and the whole presentation. I am sure that we would wish to repeat the whole evening in the future."

Tony Howells, Organiser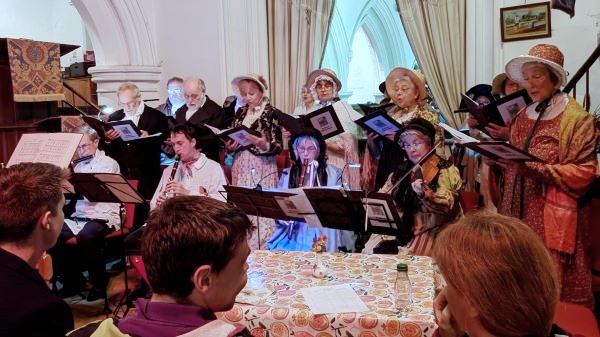 Bedford Gallery Quire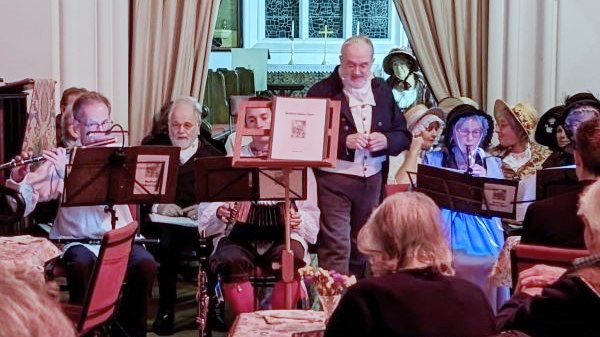 ...and again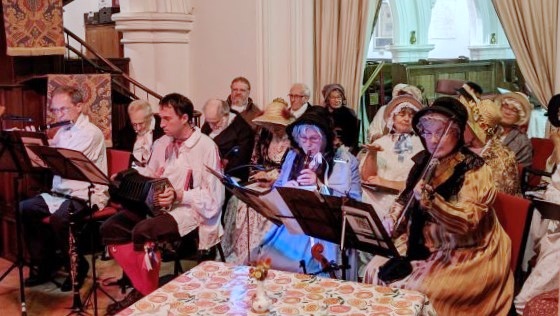 The Quire warming up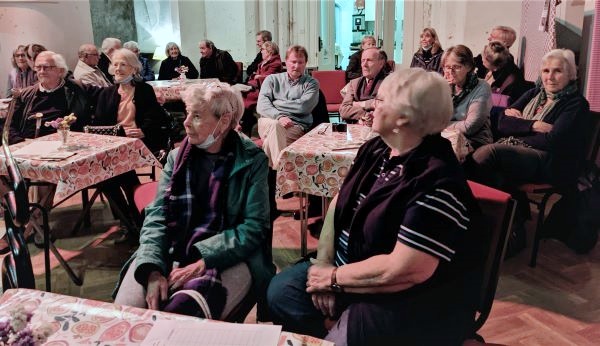 Some of our delightful audience